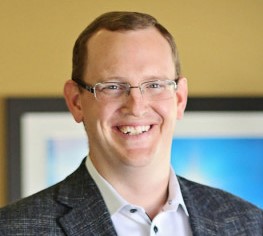 About Dr. Chad Kennedy Orthopedic Surgery
Dr. Chad Kennedy is a board certified orthopedic surgeon who graduated from WTAMU before earning his MD at Texas Tech University. He completed his residency at the University of Texas in San Antonio. After his residency he completed a one-year fellowship in Orthopedic foot and ankle surgery at the Andrews Institute in Gulf Breeze, FL under world renowned surgeons Erik Nilssen and James Andrews. Dr. Kennedy is highly qualified and a highly trained Orthopedic foot and ankle surgeon in Amarillo. He also has expertise in all areas of Orthopedic surgery. He was the first to bring total ankle replacement to Amarillo for patients suffering from ankle arthritis. He is dedicated to providing quality orthopedic care to patients in the area.
Dr. Kennedy was born in Amarillo and has returned home to pursue his practice. He is happily married and has a beautiful daughter. He enjoys supporting all types of athletic competition in the area. He is board certified by the American Board of Orthopaedic Surgery. He is an active member in multiple societies including the AAOS and AOFAS.  He personally enjoys playing golf, supporting WTAMU football where he played, and spending time with his family
What We Do
Dr. Kennedy specializes in orthopedic foot and ankle surgery but also treats most orthopedic conditions. He specializes in all treatments of the foot and ankle from bunions and hammertoes to total ankle replacements. He also is well trained in sports medicine and arthroscopy as well as total joint replacements and fracture care. His practice is dedicated to treating patients with the standard of care and empathy.  His practice offers tools to completely evaluate and treat patients including digital X-ray and the area's only weight bearing CT scan for the foot and ankle.